LocaTran Translations Ranked Among Asia's Largest Language Services Providers
Independent market research firm Common Sense Advisory recognizes LocaTran Translations as a leader in $43.08 billion global translation, localization, and interpreting services industry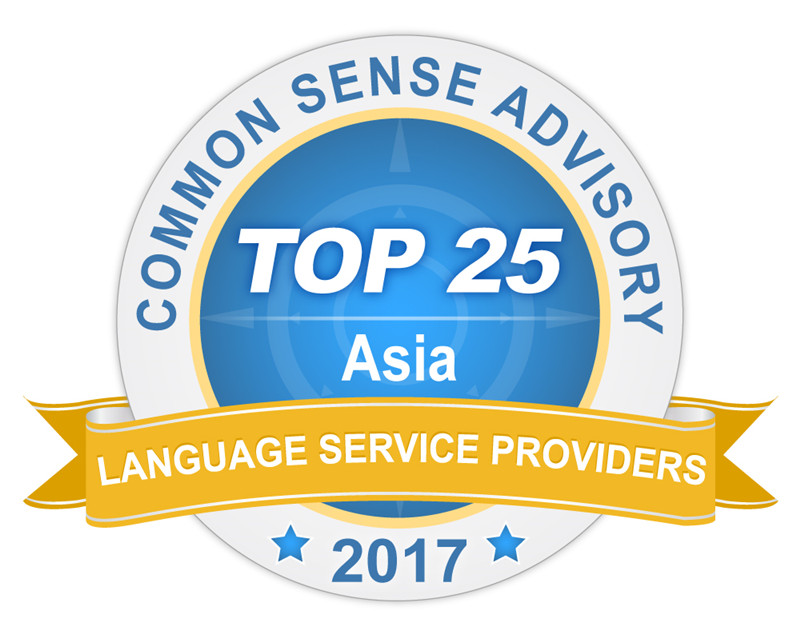 Shanghai, July 19, 2017 - LocaTran Translations announced today its official ranking as one of the largest language services providers (LSPs) in the global translation and interpreting industry. Issued July 2017 by independent market research firm Common Sense Advisory (CSA Research), the report titled "The Language Services Market: 2017" ranked LocaTran Translations as a top-grossing LSP in the US$43.08 billion global market for outsourced language services and technology. LocaTran Translations Ltd. was named as the 25th largest language services vendor in Asia.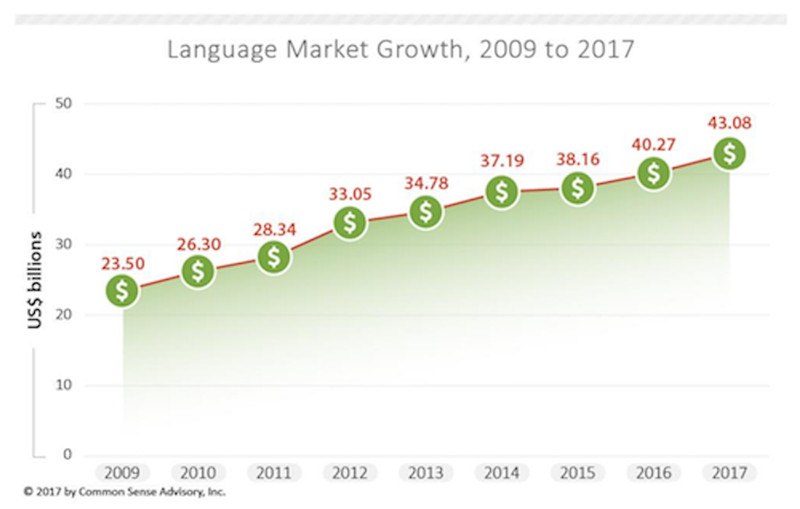 As part of the study, the firm surveyed providers from every continent to collect actual reported revenue for 2015, 2016, and expected revenue for 2017. CSA Research, which has published market size estimates and global rankings for the past 13 years, found that the demand for language services and supporting technologies continues and is growing at an annual rate of 6.97%, representing an increase over last year's rate of 5.52%.
Comments the CEO of LocaTran Translations, Eric Liu, "LocaTran Translations focuses on building long lasting client relationships. Our clients trust us to learn their business and industry so that we become an extension of the company and allow them to focus on their core competence instead of translation. It's a great honor to be among the world's leading language services companies. We've worked hard for 14 years to achieve this acknowledgement and plan to continue our strong growth trajectory."
As organizations both large and small make their products and services available in more languages, the firm predicts that the language services industry will continue to grow and that the market will increase to US$47.46 billion by 2021. Factors driving this demand include mobile, wearables, and the internet of things (IOT); on-demand offerings to support live chat, texts, tweets, and other short-shelf content bits; and legislation requiring access to language services.
"The sheer number of countries, people, and languages – many of them in markets experiencing tremendous economic growth – assures that demand for language services will only increase over time. As our research conclusively demonstrates, people are much more likely to purchase products in their own language. In addition, localization reduces customer care costs and increases brand loyalty," explains Don DePalma, CSA Research's founder and Chief Strategy Officer.
About LocaTran Translations
LocaTran Translations Ltd., established in 2004, is an ISO 9001:2008-certified company with its headquarters in Shanghai, and office in Nanjing, China. As a team of dedicated professionals, we offer a range of translation and localization services encompassing Chinese, Japanese, Korean, Thai, Malay, Indonesian, Vietnamese, and other Asian languages in the diverse fields of marketing, law and litigation, IT, engineering, manufacturing, healthcare and medical technology, and many more.
About Common Sense Advisory
Common Sense Advisory is an independent market research company specializing in translation, localisation, interpreting, globalization, and internationalisation analysis and consulting. www.commonsenseadvisory.com / @CSA_Research